May 15, 2018, Dr Chee L Khoo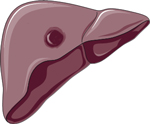 Kylie was known to have chronic hepatitis c infection for many years. She had been busy for the last 2-3 years being pregnant. We talked about anti-viral treatment as soon as she finished with breast feeding her last baby. She had heard about these wonder drugs curing her hepatitis C infection.
When Kylie was ready, we went through the motions:
Pre-treatment Asssessment – the 6 Cs
Complications of liver disease
Co-factors for liver disease progression
Signs of liver disease
Presence of cirrhosis -consider Fibroscan for any patient with hepatitis C.
…