27th July 2020, Spectrum Radiology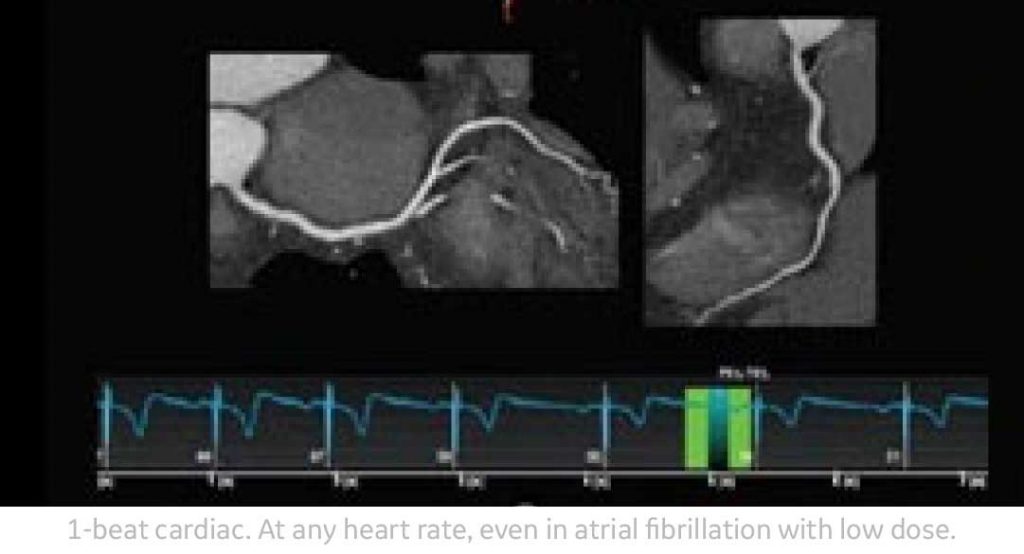 General Electric (GE) set the standard for low-dose imaging back in 2008 with an iterative reconstruction technology capable of lowering dose by 50 percent. While that benchmark continues to change, GE introduced Deep Learning Image Reconstruction, a system which uses artificial intelligence to combine the low dose of iterative reconstruction with a "classic-looking" image texture of filtered back projection.
With Revolution Apex™ CT, GE solved one of the biggest challenges of CT technology with a platform that provided uncompromised access to all four core imaging attributes – temporal resolution, spectral imaging, spatial resolution and coverage. 
How does all that work in practice? With Revolution APEX™ CT, software and hardware truly works together in one machine. Take a patient that presents with atrial fibrillation as an example. By monitoring the ECG to identify and communicate the best heart beat and the best phase to image, Revolution Apex™ is able to provide challenging patients like this with unlimited one-beat studies in HD. 
Spectrum Radiology is proud to announce the installation of the latest Revolution Apex™ CT scanner in Liverpool.