25th December, 2021, Spectrum Medical Imaging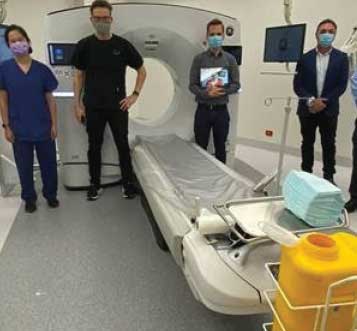 As CT procedure volume grows – reaching an all-time high ahead of the COVID-19 pandemic – so too does the need to optimise CT protocols and expand patient positioning options to help expedite exams and accommodate more patients. The actual scan itself only takes a few minutes and the remainder of the time is dedicated to patient prep – including positioning the patient and identifying the correct protocols and settings, plus image reconstruction and report time. Historically, these have been manual processes, putting them at risk of human error.
The GE Revolution Ascend personalise scans accurately and automatically for each patient while requiring significantly less effort from the CT technologist. Revolution Ascend also uses a dedicated deep neural network to generate TrueFidelity CT Images to help improve reading confidence in a wide range of clinical applications – such as head, whole body, and cardiovascular, for patients of all ages.
GE Revolution Ascend is now available at Spectrum Medical Imaging located within Sydney Southwest Private Hospital.