June 15, 2018, Dr Chee L Khoo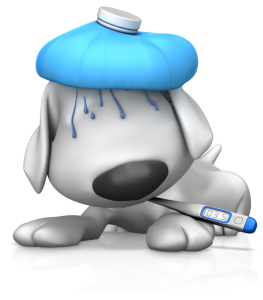 The most recent stats tell us that antibiotics prescription for viral URTIs have come down. It certainly gives us that warm and fuzzy feel good feeling that finally, the message is getting through in primary care. Well, are antibiotic prescription rates for influenza infections really coming down? How come I still come across many of patients being prescribed antibiotics for the "flu" after they were seen on the weekend. Even my patients find it contradictory when the doctor tells them that "you have the flu and here is some antibiotics" or "you have pharyngitis (not tonsillitis) and here is some antibiotics" or "here is some antibiotics for your laryngitis".
Very puzzling and disturbing indeed. Perhaps, the inappropriate prescribing of antibiotics in the recent past were so bad that any reduction is hailed as "success". Is antibiotics still inappropriately being prescribed for influenza infections?
A recent study in the US clarified and highlighted the problem. I think it is equally reflective of our situation here from my own experience. A cohort study enrolled outpatients  > 6 months old at 5 US Influenza Vaccine Effectiveness Network sites during the 2013-2014 and 2014-2015 influenza seasons. All patients received influenza testing by polymerase chain reaction (PCR). Antibiotic prescriptions, medical history and International Disease Codes (ICD) were collected from medical and pharmacy records. Some patients had group A streptococcus (GAS) testing where appropriate.
They measured antibiotic prescription with 7 days of an acute respiratory infection. The appropriateness of the antibiotics were based on diagnosis codes, clinical information available, influenza and GAS test results.
US guidelines categorised acute respiratory infections into either Tier 1 where antibiotics is always indicated (e.g. pneumonia), Tier 2 where antibiotics is sometimes indicated (e.g. sinusitis, otitis media and pharyngitis) and Tier 3 where antibiotics is usually not indicated (e.g. asthma, bronchitis, influenza). US guidelines recommend antibiotics for adults and children with severe symptoms, defined by a temperature of 39°C or higher, purulent nasal discharge, or facial pain, for at least 3 consecutive days;worsening course after initial improvement; or persistent illness (symptoms lasting_10 days).
14987 were diagnosed with acute respiratory infections (ARI). The average age was 32 years old with 58% of the patients being females. Overall 41% of those patients were prescribed antibiotics.
Influenza
In 23% of patients, influenza was confirmed through testing. Amongst these patients that did not have a diagnosis of pneumonia, 29% were prescribed an antibiotic. 20% were prescribed an antiviral medication including 89 patients who were prescribed both an antibiotic and an antiviral. Influenza was also diagnosed in 18% patients with pharyngitis (including tonsillitis), 11% of patients with otitis media and 13% of patients with sinusitis.
Tier 3 ARI
Of the 6136 patients who received antibiotics, 41% had a Tier 3 diagnosis. The proportion of patients in this category who were prescribed antibiotics increased with increasing age. The most common antibiotic amongst the older patients (>50years) was azithromycin.
Pharyngitis (including tonsillitis)
Pharyngitis accounted for 16% of all antibiotics. Only 91% of patients who were said to have pharyngitis had GAS testing performed. 35% of patients diagnosed with pharyngitis were prescribed an antibiotic but almost half of those either did not have a positive GAS test or no testing was done. 38% of those with a diagnosis of pharyngitis but had a negative GAS test were prescribed an antibiotic.
Sinusitis
1707 patients were diagnosed with sinusitis. 81% of them were prescribed an antibiotic. Not all patients had fever recorded. Of those with fever recorded, only 51% reported a fever and 19% reported neither a fever or symptoms longer than 3 days.
Choice of antibiotics
Azithromycin was prescribed to nearly one-quarter of adults aged 50 years or older with an ARI, regardless of diagnosis, laboratory testing, symptom duration, or medical history, including to 58%of those older adults given a prescription who lacked an indication for antibiotic treatment. Azithromycin also accounted for more than one-quarter of prescriptions among those adults diagnosed as having pharyngitis and sinusitis, even though it is not the first-line agent for either condition. GAS and Streptococcus pneumoniae infections are more likely to be resistant to macrolides than to
amoxicillin or amoxicillin-clavulanate. While all antibiotics have potential risks, macrolides have also been associated with an increased risk of cardiovascular events.
Limitations
The information obtained in this study did not include dispensing information and we don't know whether the antibiotics were prescribed for use if the condition deteriorate. This could have over-estimated antibiotic use. They also don't have information on allergies and this may influence the choice of antibiotics.
There are many factors that determine the use of antibiotics in patients with influenza diagnosis. The three most common bacterial complications requiring antibiotics are pneumonia, sinusitis and otitis media and it is not inappropriate to prescribe antibiotics in these instances. However, previous studies have shown that patients diagnosed with influenza were more likely to be prescribed antibiotics.
Yes, a proportion of those diagnosed with either pneumonia, otitis media or sinusitis may have been prescribed antibiotics appropriately, but I suspect a significant number were not.
A recent study of decision-making about the use of antibiotics in medicine has found the mistaken belief that antibiotics are harmless is widespread, with many clinicians influenced by the notion of 'why not take a risk' when it comes to prescribing antibiotics.
Are you still one of those GPs or ED medical officer that still prescribed antibiotics inappropriately.
Access abstract here.
Reference
Fiona P. Havers, MD; Lauri A. Hicks, DO; Jessie R. Chung, et al. Outpatient Antibiotic Prescribing for Acute Respiratory Infections During Influenza Seasons. JAMA Network Open. 2018;1(2):e180243.
Broniatowski DA, Klein EY, May L, Martinez EM, Ware C, Reyna VF.  Patients' and Clinicians' Perceptions of Antibiotic Prescribing for Upper Respiratory Infections in the Acute Care Setting. Med Decis Making. 2018 Jul;38(5):547-561. PMID: 29847253
Havers F, Thaker S, Clippard JR, et al. Use of influenza antiviral agents by ambulatory care clinicians during the 2012-2013