July 1st, 2018, Spectrum Radiology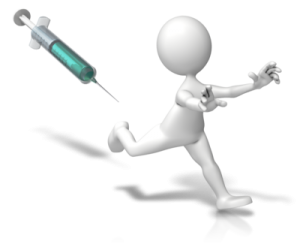 It's absolutely amazing where and what they can inject or biopsy these days. The list is just mind boggling. Ok, not everyone is equipped and experienced to do those procedures. And the outcome does depend on the expertise of the operator. Have a look at the list of interventional procedures possible here.
Dr. Glen Schlaphoff and Associates, in collaboration with Spectrum Medical Imaging have established an integrated clinical service for interventional radiology. Spectrum Interventional Radiology is now equipped with the latest technology, with access to the new Interventional Theatre at Sydney South West Private Hospital located in Liverpool.
Now, that's what I would call a centre of excellence. Many of those procedures may not relate to our general practice patients but you can have the confidence when our specialist colleagues refer our patients to Spectrum Interventional Radiology for further intervention, that they are in good hands.