30th July 2022, Spectrum Medical Imaging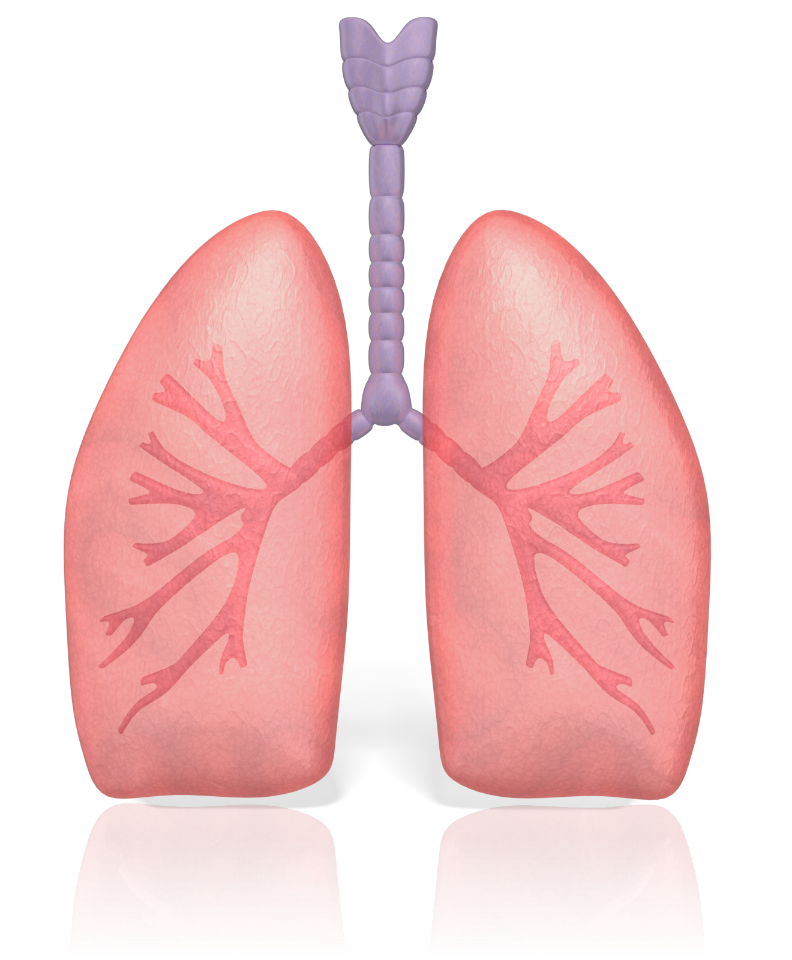 Up to 31%-69% of COVID-19 survivors will experience long COVID symptoms after initial recovery from SARS-CoV-2 infection [1, 2]. While the initial symptoms of long COVID symptoms include fatigue (29%), muscle pain, palpitations, cognitive impairment (28%), dyspnea (21%), anxiety (27%), chest pain, and arthralgia (18%) [3], in patients experiencing long covid symptoms, fatigue is most prevalent (51%), followed by dyspnoea (35%), arthralgia (25%) and concentration difficulties (25%).
Because Covid-19 is primarily a respiratory virus, the lungs are usually affected more than the other organs. This week we look at a case of severe dyspnoea following severe Covid-19 infection.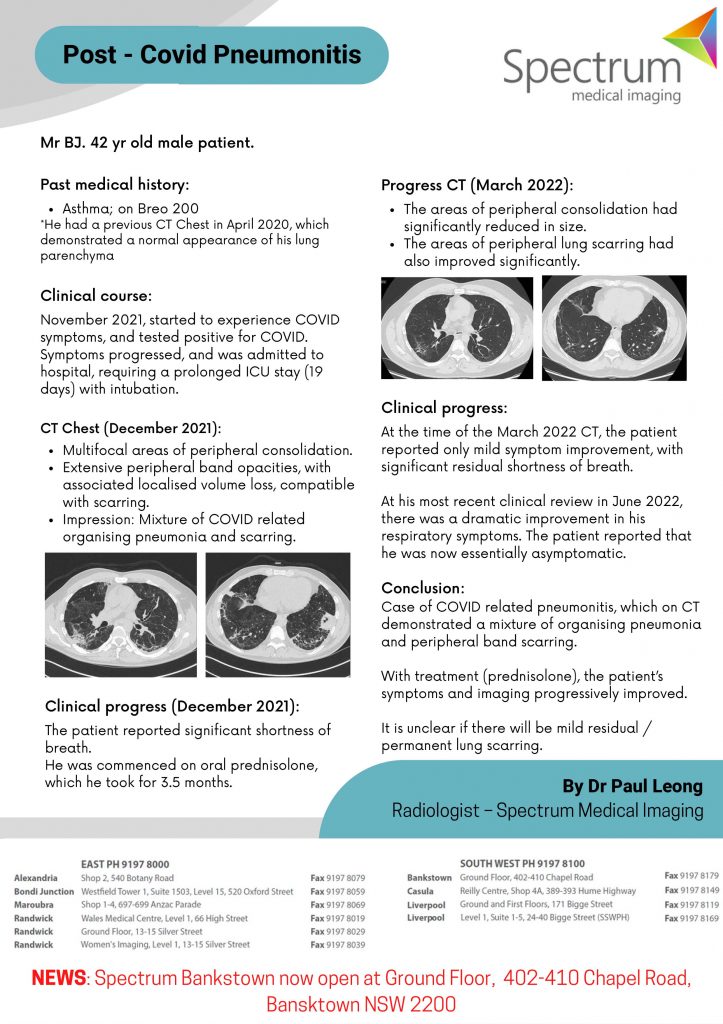 References:
Su Y, Yuan D, Chen DG, Ng RH, Wang K, Choi J. et al. Multiple early factors anticipate post-acute COVID-19 sequelae. Cell. 2022;185:881-95.e20
Tenforde MW, Kim SS, Lindsell CJ, Rose EB, Shapiro NI, Files DC. et al. Symptom Duration and Risk Factors for Delayed Return to Usual Health Among Outpatients with COVID-19 in a Multistate Health Care Systems Network – United States, March-June 2020. Mmwr-Morbid Mortal W. 2020;69:993-8
Carfi A, Bernabei R, Landi F, Aute GAC-P. Persistent Symptoms in Patients After Acute COVID-19. Jama-J Am Med Assoc. 2020;324:603-5