March 15, 2018,  Dr Chee L Khoo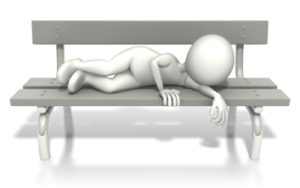 "Doc, my muscles feels tired every time I try to exercise". Are these patients just unfit or is it the statin or is that just another excuse? Between 7-29% of patients on statins report muscle complaints (depending on who reports them). Often these symptoms are exacerbated with physical activity and exercises. Muscle soreness, muscle pains and muscle tenderness are probably relatively easier to quantify in patients but non-specific muscle fatigue are much harder to pin down.
Although the mechanisms are poorly understood, statins have been shown to reduce muscle mitochondrial oxidative capacity and content in humans and impair exercise-mediated mitochondrial adaptations in skeletal muscle. Data on the effects of statins on muscle contractile function and exercise performance is limited. The Effect of Statins on Skeletal Muscle Function and Performance (STOMP) trial examined aerobic exercise performance and muscle strength before and after treatment with placebo or high-dose atorvastatin (12). It showed that there were no differences in muscle strength and endurance, aerobic performance, or physical activity levels after 6 months of treatment. However, STOMP did not obtain muscle biopsies and only studied statin naïve patients.
In a small study recently published in the Journal of Clinical Endocrinology and Metabolism (JCEM), 10 statin users with muscle complaints, 10 statin users without muscle or other statin-induced adverse effects and 10 control subjects not using statins were compared. Maximal exercise performance were assess by measuring maximal work load, peak heart rate, lactate levels, perceived exhaustion and various oxygen consumption indices. Muscle strength and contractile properties and muscle fatigability were also measured using electro-stimulation. After an overnight fast, a muscle biopsy specimen was collected under local anesthesia from the vastus lateralis muscle.
Statin users switch to anaerobic metabolism sooner during maximal exercise performance, are more prone to muscle fatigability during repeated muscle contractions, and have a reduced mitochondrial oxidative capacity of the muscle than nonstatin users. This suggests disturbances in mitochondrial oxidative capacity occur with statin use even in patients without statin-induced muscle complaints.
I can finally blame the statins for my deteriorating performance in the last few races.
Referance
Parker BA, Capizzi JA, Grimaldi AS, Clarkson PM, Cole SM, Keadle J, Chipkin S, Pescatello LS, Simpson K, White CM, Thompson PD. Effect of statins on skeletal muscle function. Circulation. 2013;127(1):96–103.
Neeltje A. E. Allard; Tom J. J. Schirris; Rebecca J. Verheggen; Frans G. M. Russel; Richard J. Rodenburg; Jan A. M. Smeitink; Paul D. Thompson; Maria T. E. Hopman; Silvie Timmers Statins Affect Skeletal Muscle Performance. J Clin Endocrinol Metab. 2018;103(1):75-84