January 2018, Dr Chee L Khoo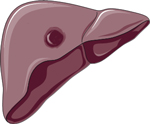 GPs from the Fairfield area did us all proud in south west Sydney. They were part of the B Positive Program which demonstrated that with training, increased community awareness and coordination, primary care patients with chronic hepatitis B received anti-viral treatment which was 3X higher than the average uptake in Australia. The pilot program also increased GP and community awareness of Chronic B Hepatitis (CHB).  The findings from the pilot helped characterise patient demographics and disease characteristics which will provide a model for large scale population-level approach to CHB management and liver cancer prevention across the state. The findings were published in Clinical Epidemiology this month.
SWS have the largest number of CHB diagnosis. CHB eventually leads to cirrhosis or hepatitis B-related liver disease in ~25% of cases. HCC is often diagnosed late and given its poor response to treatment, the median survival is just 5.1 months. Not surprisingly, SWS has highest incidence of HCC in the state. In NSW, 47% of HCC diagnosis occurs in migrants. In the Fairfield, it is estimated that 2.7% of residents have CHB, 76% of which were born in either China or Vietnam. Everyone with CHB require life-long monitoring. 15-25% will require anti-viral treatment.
In the B Positive program, all GPs in the Fairfield LGA were invited and 70 (~20% of all GPs) participated. They received training to screen and manage their CHB patients using a purpose-built CHB Registry and a risk stratification algorithm. By January 2016, 1500 patients were enrolled in the registry.. Patients were allocated to either ongoing primary care-based management or specialist referral based on whether there were LFT abnormalities (defined as ALT >1.5X normal) and the viral load (see treatment algorithm). The B Positive Registry used scheduled reminders to ensure patients benefited from regular follow-ups and timely treatment initiation.
In a relatively short period of 5 years, the program reached 25% of the estimated target population. 79% of patients were safely monitored in primary care while 21% were referred to specialists. 3 HCC were diagnosed with HCC at enrolment. 18% of patients received anti-viral treatment which is 3X higher than the average uptake in Australia.
The Fairfield GPs have demonstrated that despite the area having the lowest SES indicators in Sydney and 30% of the residents spoke little or no English, we were successful in improving monitoring and treatment of patients with CHB. Our GP colleagues in Fairfield have significantly reduced the burden on specialist services in the area.
Fairfield GPs, we salute you.
Access full article here.
Reference:
Monica C Robotin, Ximena Masgoret, Mamta Porwal, David Goldsbury, Chee Khoo, Jacob George. Using a chronic hepatitis B Registry to support population-level liver cancer prevention in Sydney, Australia. Clinical Epidemiology 2018:10 41–49