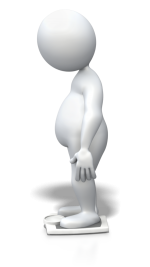 26th July 2020, Dr Chee L Khoo
Whenever we think about management of hyperglycaemia in patients with type 2 diabetes (T2D), we usually think about the most efficacious hypoglycaemic agent we can find (and on the PBS). If you look carefully at most management guidelines, lifestyle measures appears at the very top of the algorithm, side by side metformin. Sadly, it is often not the most prominent and usually, dismissed as an important part of the treatment algorithm. The 2018 EASD/ADA Consensus Report contained a specific section on Lifestyle Management which recommends "An individualised programme of Medical Nutritional Therapy should be offered to all patients". But what is MNT? And why are you not prescribing it?

Medical Nutritional Therapy
MNT is about food substitution and intensive, sustained and regular, motivational and supportive counselling. It comprises education and support to help patients adopt healthy eating patterns. An example would be meal replacement formula-diet for 3–5 months followed by gradual reintroduction of food and intensive counselling. Now, this is intensive and involved some skills which most of us don't have. It would be nice to train some of our practice nurses to run those for us.
The methodology to lose weight is evidence-based and is well proven. We explored UK-based DiRECT trial 18 months ago. VLCD (including low carbohydrate diet) works in the vast majority of patients in the program. If you lose >10-15kg of weight, you are likely to go into diabetes remission. I presented my own data 12 months ago on how easy it is to implement a weight loss program in general practice with minimal support.
DiRECT-Australia has already started recruiting in south west Sydney for some months now and they are still recruiting more patients. (Hey, how come no one told me?). I am proud and excited to be able to bring you details of DiRECT-Australia.
DiRECT-Australia seek to train the whole primary care team to deliver the unique service to patients. For those practices who do not have the capacity to offer the service, DiRECT-Australia provide a service to the patients directly. DiRECT-Australia started recruiting patients from Wollondily and now Camden and Campbelltown in November 2020. Of course, the whole process has been affected by the Covid-19 pandemic. DiRECT-Australia uses the Counterweight® Total Dietary Replacement program which is what was used successfully in the original UK DiRECT trial.
The Counterweight® Program
Counterweight® products are low in calories and nutritionally complete, making them safe to consume as a total diet replacement. They contain over 25 essential vitamins and minerals and come in a variety of flavours, both soups and shakes. The shakes are shipped directly from UK. Patients start on a Total Diet Replacement for 12 weeks followed by reintroduction of food. You and your practice staff are supported every single step of the way.
We all know that one of the barriers to successful weight loss and weight loss maintenance is the lack of ongoing review and support. The Counterweight® program incorporates 20 face to face appointments over the year which may be with you, your practice nurse (if trained – see later) or the DiRECT-Australia dietitian. Kymberley, the dietitian at DiRECT-Australia have been trained as per the DiRECT-UK protocol in terms of how to manage these patients as well as motivational interviewing skills. She can train your practice nurse to delivery these services at your practice.
Essentially, the Counterweight® program consists of:
Stopping all diabetes and blood pressure medications at the start
Total Dietary Replacement based on 850 calories per day (4 shakes/day for 12 weeks)
Gradual re-introduction of food and support for the rest of the year
Around 20 visits with the GP, practice nurse or dietitian during the year
The shakes will be highly subsidised by the service. Patients will save money
on food and medications while improving patients' diabetes
Who is DiRECT-Australia looking for?
Type 2 Diabetes for less than 6 years
Not taking insulin treatment
HbA1c >6.1% (or >6.5% if on diet alone)
3 patients from Tahmoor who started in November have already lost 14-16kg so far.
Why should we bother with weight loss in T2D?
Although our Australian T2D management always mentioned lifestyle measures at the top of the treatment algorithm, we all know it is harder to achieve in practice. Many patients have tried for years to lose weight before they were even diagnosed with T2D. We are as powerless as they are to help them achieve those goals. I presented data from my practice last year to demonstrated that significant weight loss and diabetes remission is achievable in Australian general practice. Now you too, can achieve the same in your patients.
MNT leads to meaningful weight loss and likely, diabetes remission. It has well-proven cardiovascular and quality of life benefits. We get to set a more favourable trajectory for our patients with T2D. It is very satisfying both for the patient and the primary care team.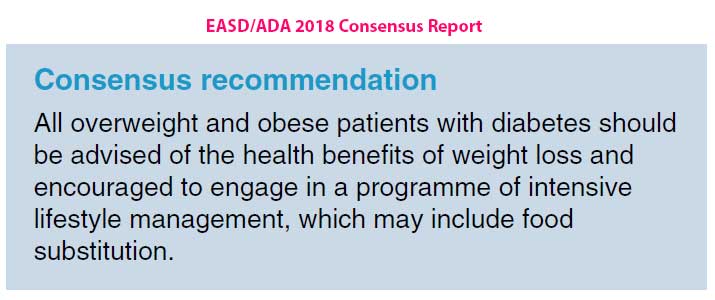 Medical Nutritional Therapy MUST be considered in ALL patients with T2D who has excess weight to lose. Are you practising to current management guidelines? If you don't have the skills for MNT, it is imperative that you refer your patients to a service that provides that. I have already recruited 5 patients for Counterweight® with more to come. For more information on how to be part of this exciting program, send me an email at practice@khoo.com.au or call me on 0413 767 228.