March 2018, Dr Chee L Khoo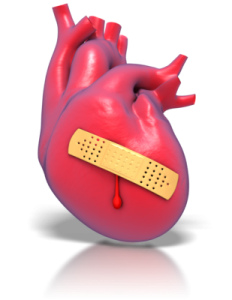 Several meta-analyses of randomised clinical trials showed that ketogenic diets induce a long-term significant improvement in body weight, diastolic blood pressure, triglycerides and HDL-cholesterol, when compared to low fat diets. However, rapid weight loss may cause a transient rise in plasma triglycerides which can contribute to impairment in cardiac function in the short term.
The heart has a very high energy demand, which is met almost entirely by the mitochondrial oxidation of fatty acids and carbohydrates. Fatty acids are the major fuel, with its use depending both on the supply of fatty acids to the heart and cellular control of fatty acid uptake and metabolism. Short-term ketogenic diet is often used to obtain a quick weight loss in patients. Rapid weight loss often causes disruption to plasma fatty acids.
In a recent study presented at the European Society of Cardiology's joint EuroCMR/SMCR meeting, held from Jan. 31 to Feb. 3 in Barcelona, Spain, researchers found that there was a significant reduction in total body fat, visceral fat, and hepatic fat after just seven days of VLCD. This was accompanied by significant and rapid improvements in insulin resistance, fasting total cholesterol, triglycerides, and glucose. Myocardial triglyceride content (MTGC) increased by 44 percent and was correlated with reductions in systolic function and diastolic function. There was a correlation for change in MTGC with change in left ventricular ejection fraction and diastolic function at one week. At eight weeks, there was continuing improvement in peripheral metabolic measurements from baseline, and MTGC and cardiac function had returned to normal.
As most of these ketogenic diets are conducted in primary care with some supervision by GPs, we need to be extra vigilant in patients with significant cardiovascular risk particular in the short term.