12th December 2019, Dr Chee L Khoo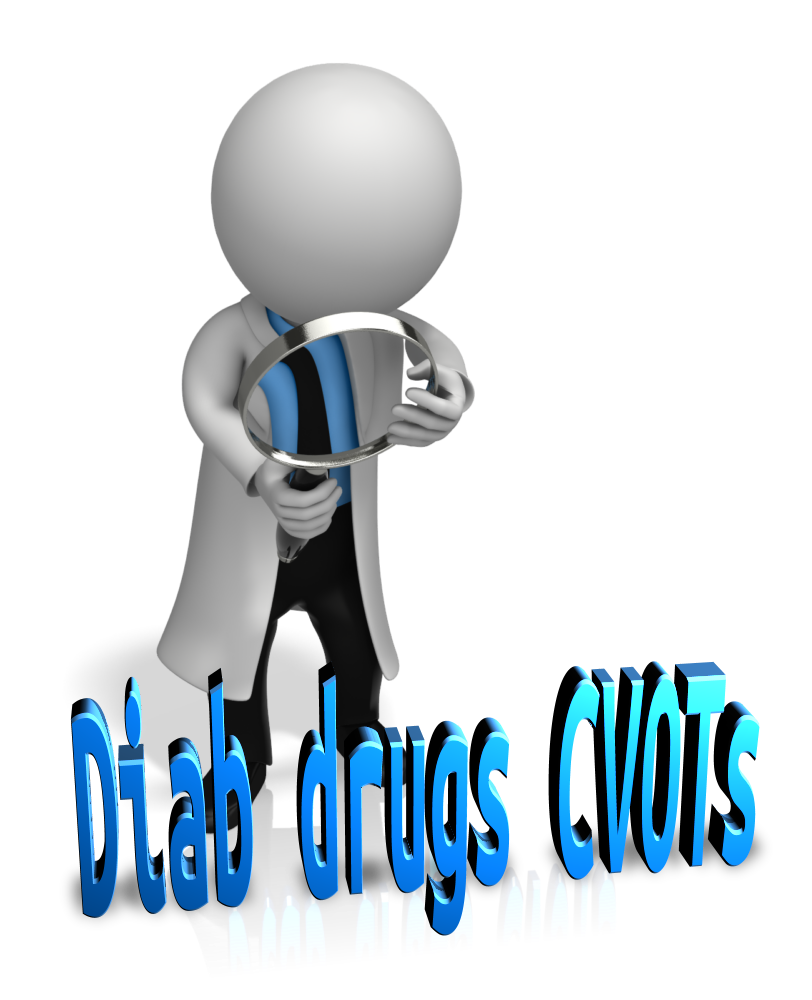 EMPA-REG, CANVAS, DECLARE-TIMI 58 and VERTIS-CV are cardiovascular outcome trials (CVOTs) originally designed to demonstrate non-inferiority of SGLT2 inhibitors versus placebo on major adverse cardiovascular events (MACE). These clinical trials involving a total of > 36,000 patients with type 2 diabetes (T2D) followed for 2–5 years. Patients treated with a SGLT2 inhibitor experienced a 25–35% lower risk of hospitalisation for heart failure (HHF). But as these trials were not designed to show superiority of the agents in reducing HHF, can they still conclude that these agents reduce HHF? The subjects largely did not have a diagnosis of heart failure at the time of study entry. Only 10–15% of the patients in these trials had a diagnosis of heart failure at the time of trial enrolment (1). Do we have trials which are designed from the beginning to show whether SGLT2 inhibitors reduce HHF?
Patients with T2D are at risk of developing two distinct phenotypes of heart failure. Many develop heart failure with a reduced ejection fraction (HFrEF), a phenotype that is typically characterised by the loss and stretch of cardiomyocytes resulting in marked left ventricular (LV) enlargement. Some develop heart failure with a preserved ejection fraction (HFpEF) whereby there is normal or near-normal left ventricular ejection fraction, usually defined as ejection fraction at 50% or above.
The DECLARE-TIMI 58 trial showed that the reduction in the risk of heart failure hospitalisations with dapagliflozin was particularly striking in patients who had HFrEF at the time of enrolment. Cardiovascular death was reduced only in patients with HFrEF and not in patients with HFpEF.
The Dapagliflozin and Prevention of Adverse Outcomes in Heart Failure (DAPA-HF) is a randomised, double-blind, controlled trial in patients with heart failure with HFrEF designed to evaluate the efficacy and safety of dapagliflozin 10 mg once daily compared with matching placebo added to standard care (3). The subjects are known to have heart failure – New York Heart Association functional class II or greater, had ejection fraction of <40%, had elevated N-terminal pro-B-type natriuretic peptide (NT-proBNP). Some patients also had atrial fibrillation or atrial flutter. In other words, these are patients who already have known heart failure and they were trying to find out whether dapagliflozin can improve cardiovascular outcomes.
The primary outcome was the composite of an episode of worsening HF (HF hospitalisation or urgent HF visit) or cardiovascular death, whichever occurred first. Amongst the many secondary outcomes were separate occurrence of HF hospitalisation or cardiovascular death and worsening of renal function.
This was a large study with 4744 subjects randomised. The mean age was 66.3 years old but they range from 22 to 94 years of age. As expected, worsening of HF and deaths from any cause increased with increasing age. When added to currently accepted treatments for heart failure, dapagliflozin produced a 26% reduction in the combined risk of cardiovascular death, hospitalisation for heart failure or an urgent visit for worsening heart failure requiring intravenous therapy (P = 0.00001). In addition, dapagliflozin reduced cardiovascular death by 18% (P = 0.029) and all-cause mortality by 17% (P = 0.022).
DAPA-HF have substantially proven that SGLT2 inhibitors slow down the progression of heart failure especially in patients with HFrEF. The physiological mechanisms by which SGLT2 inhibitors exert their benefits is still controversial but it appears that they may promote mechanisms of cardiomyocyte viability and ameliorate pathways that lead to cardiomyocyte death.
What about heart failure with preserved ejection fraction (HFpEF)?
We don't have data on SGLT2 inhibitors in patients with HFpEF yet but the EMPEROR-Reduced trial has enrolled > 3600 patients with HFrEF, with and without type 2 diabetes and with or without ischemic heart disease, who have been randomised to receive treatment with empagliflozin or placebo in addition to all appropriate treatments for heart failure. They are due to complete in July 2020 and report shortly after.
The EMPEROR-Preserved trial with empagliflozin and the DELIVER trial with dapagliflozin are evaluating the effects of SGLT2 inhibitors in > 10,000 patients with an established diagnosis of HFpEF across the two trials. EMPEROR-Preserved will complete in November 2020 while DELIVER will deliver its results after June 2021.
Interesting times ahead.
References
Zelniker TA, Wiviott SD, Raz I, Im K, Goodrich EL, Bonaca MP, Mosenzon O, Kato ET, Cahn A, Furtado RHM, Bhatt DL, Leiter LA, McGuire DK, Wilding JPH, Sabatine MS. SGLT2 inhibitors for primary and secondary prevention of cardiovascular and renal outcomes in type 2 diabetes: a systematic review and meta-analysis of cardiovascular outcome trials. Lancet. 2019;393:31–9.
Kato ET, Silverman MG, Mosenzon O, Zelniker TA, Cahn A, Furtado RHM, Kuder J, Murphy SA, Bhatt DL, Leiter LA, McGuire DK, Wilding JPH, Bonaca MP, Ruff CT, Desai AS, Goto S, Johansson PA, Gause-Nilsson I, Johanson P, Langkilde AM, Raz I, Sabatine MS, Wiviott SD. Effect of dapagliflozin on heart failure and mortality in type 2 diabetes mellitus. Circulation. 2019;139:2528–36.
John J.V. McMurray, Scott D. Solomon, Silvio E. Inzucchi et al. Dapagliflozin in Patients with Heart Failure and Reduced Ejection Fraction. N Engl J Med 2019; 381:1995-2008
Milton Packer. Lessons learned from the DAPA‑HF trial concerning the mechanisms of benefit of SGLT2 inhibitors on heart failure events in the context of other large‑scale trials nearing completion. Cardiovasc Diabetol (2019) 18:129