13th May 2019, Dr Chee L Khoo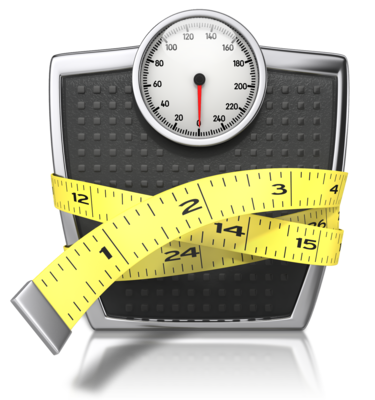 Type 2 diabetes is strongly associated with obesity and abnormal fat distribution. Fat loss especially from the liver and pancreas have been shown to reduce insulin resistance and, in some cases, lead to diabetes remission. Bariatric surgery can achieve significant weight loss and a significant proportion of patients achieved diabetes remission with weight loss (reference needed).
The DiRECT trial have shown that it is possible to achieve significant weight loss of 10-15 kg of body weight and diabetes remission with dietary and lifestyle intervention in a primary care setting. Participants in the DiRECT trial were from practices in the UK. Patients in Australia are not registered with a particular practice and are free to see multiple doctors. Patient records are generally not centralised and it's often hard to follow up patients. It is unknown whether the dietary and lifestyle intervention similar to those in the DiRECT trial is applicable to Australian primary care patients with type 2 diabetes.
With the assistance of Dr Milan Piya (Endocrinologist, Macarthur Diabetes Centre) and Professor David Simmons (Director, DOMTRU), we conducted a retrospective audit of all the patients at my practice who has a diagnosis of type 2 diabetes and who was offered a low calorie, low carbohydrate diet program between January and May 2018. Records of all patients in the practice's diabetes register were analysed. Patients who have not been seen for more than 12 months were considered to be inactive patients and excluded from the audit. Records were individually assessed to determine whether a partial meal replacement diet program was offered. In general, all patients were offered a partial meal replacement (two sachets plus a meal) and regular follow up over the subsequent 12 months. These include patients who have type 2 diabetes for more than 6 years, patients on insulin therapy and patients with major mental illness.
The following patients were also not offered the diet program:
Type 1 diabetes
>75 years old
<18 years old
Pregnant
Major medical co-morbidity e.g liver failure, cancers
Unable to commit to regular follow up of at least monthly for the first 3 months
Unable or not prepared to commit to dietary changes
Normal or underweight (BMI<25 in Caucasians or <23 Asians) who has HbA1c <6.0%
Patients who did not return for the first two months of review were considered not to have completed the partial meal replacement and were not included in the audit (see Figure 1). Not all patients who return for their review at first month persisted with the partial meal replacement beyond the first month. Most patients remained on a lower carbohydrate diet irrespective whether the meal replacement was used.
Data Collection
Weight measures were collected at baseline, 1 month, 2 months, 3 months, 6 months and 12 months. HbA1c, fasting blood glucose levels, lipid profile (total cholesterol, triglycerides, HDL-Cholesterol and LDL-Cholesterol) and eGFR were collected at baseline, 3 months, 6 months and 12 months.  Anti-diabetic medications at baseline and at 12 months were recorded. Not all patients return for their scheduled reviews beyond the 1st month. Only patients who have data at 12 months were included in study.  There were some patients who started on the meal replacement program after May 2018 and were not included in the study. See Fig. 1
The results
Baseline data was compared with data at 12 months. The full results of the audit will be revealed on Saturday 18th May 2019 at the Tech and Talk Diabetes symposium at the Rydges. We will present the results on GPVoice the following fortnight. Stay tuned if you are not able to attend this Friday