9th June 2021, Dr Chee L Khoo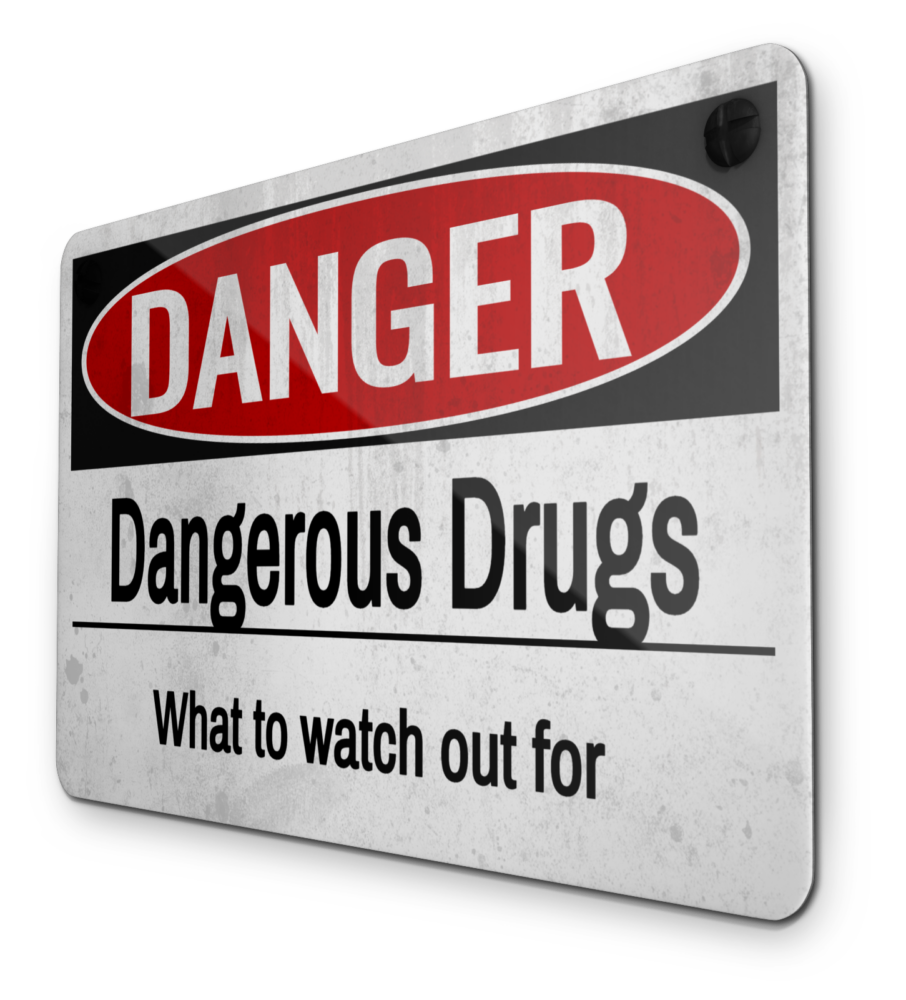 We all know that detailed information relating to Covid-19 is both fluid and rapidly changing. It's only a mere 3 months since the first reports of thrombosis with thrombocytopaenia (TTS) relating to the administration of the AstraZeneca (AZ) vaccine emerged from Austria. The recommendations as to who should not have the AZ vaccine is constantly being revised as more information comes in from the case reports. There are more that we still don't understand but the haematologists have now come on board to provide their expertise to this haematological problem. As we are rolling out the bulk of the AZ vaccines in Australia and therefore, have to deal with the clotting issue, we need to be up to date.
You were one of the first to hear about the AZ vaccine and clots when we explored TTS back in March 2021 days after the first reports came out of Austria. We know that TTS is different from other blood clotting conditions and is triggered by the immune system's response to the COVID-19 Vaccine AstraZeneca. We detailed the likely mechanism of this thrombosis in April 2021. TTS results in both thrombosis and low platelet levels. In the majority of cases, pathological antibodies against platelet factor 4 (PF4), a protein released from platelets, are detected. Among case reports, there are no known markers for increased risk for TTS. Studies are ongoing to better understand the exact mechanism of TTS.
The Australian Technical Advisory Group on Immunisation (ATAGI) and the Thrombosis and Haemostasis society of Australia and New Zealand (THANZ) released a joint statement on the TTS and the use of the AZ covid-19 vaccine on the 23rd May 2021 (1).
Who can have the AZ vaccine?
I am sure you have many patients with all sorts of "thromboembolic" history that hesitate to go ahead with the AZ vaccine after all the publicity. Here is the official word from the ATAGI and THANZ people. These people CAN have the AZ vaccine:
People with a past history of venous thromboembolism in typical sites, such as deep vein thrombosis or pulmonary embolism
People with a predisposition to form blood clots, such as those with Factor V Leiden, or other non-immune thrombophilic disorders
People with a family history of clots or clotting conditions
People currently receiving anticoagulant medications
People with a history of ischaemic heart disease or cerebrovascular accident
People with a current or past history of thrombocytopenia.
Who shouldn't have the AZ vaccine?
We kept being reminded that although the overall risk of TTS is very low, it appears to be higher in younger adults < 50 years old and therefore, they should have the Pfizer vaccine (when we have the supplies). In addition, the following should NOT have the AZ vaccine:
A past history of cerebral venous sinus thrombosis (CVST)
A past history of heparin-induced thrombocytopenia (HIT)
A past history of idiopathic splanchnic (mesenteric, portal and splenic) venous thrombosis
Anti-phospholipid syndrome with thrombosis (please note that patients with anti-phospholipid antibodies but no thrombosis do not have antiphospholipid syndrome and can have the AZ vaccine)
People with contraindications to COVID-19 Vaccine AstraZeneca, i.e.

Anaphylaxis to a previous dose of COVID-19 Vaccine AstraZeneca, or to an ingredient of the vaccine
Thrombosis with thrombocytopenia occurring after the first dose of COVID-19 Vaccine AstraZeneca
Other serious adverse events attributed to the first dose of COVID-19 Vaccine AstraZeneca
What should we tell patients before the vaccine?
"You may experience some side effects after the vaccination. Most side effects are mild and don't last long. A sore, red arm around the injection site is common. You may have mild flu like symptoms for a few days. As with any vaccine or medicine, there may be rare and/or unknown side effects. This vaccine has been approved by the Australian Therapeutic Goods Administration (TGA) to be safe.
A rare side effect of blood clotting has been reported in 4-42 days after the first dose of the AZ vaccine. In people under 50 years old, the risk is estimated to be 3.1 in 100,000 vaccinations and in those over 50 years old, that risk is 1.8 in 100,000 vaccinations. As of 19th May 2021, in Australia, there have been 31 confirmed cases reported and a further 10 are considered probable in around 2.2 million doses of COVID-19 Vaccine AstraZeneca given. One person died.
People who have a COVID-19 vaccination have a much lower chance of getting sick from the COVID-19 infection. The vaccine may not fully prevent you from getting Covid-19 infection or stop you from transmitting the virus. Even after the vaccination, you must still follow public health precautions to stop the spread of COVID-19 – social distancing, hand hygiene, facemask when appropriate and isolate if you have symptoms or while waiting for test results.
It is important after the vaccination that you take the brochure which explains what to look for if the rare clots occur (see below). If diagnosed early, the clots are easily treatable in most cases."
What should we tell patients after the vaccine?
"Anyone who has been vaccinated should seek immediate medical attention if they develop any of the following symptoms after vaccination:
severe or persistent headache or blurred vision or any other neurological symptom or
shortness of breath, chest pain, leg swelling or
persistent abdominal pain or
unusual skin bruising and/or pinpoint round spots beyond the site of vaccination.
The most common period for onset of symptoms from clots relating to the AZ vaccine is 4-30 days after vaccination."
How do we investigate a patient suspected of TTS?
In general, patients with TTS will have a low platelet count (< 150 x 109/L) and a very, very high D-Dimer (at least 5 X upper limit of normal) with or without a low fibrinogen. Most of these patients have antibodies to Platelet Factor 4 but this is a complicated blood test done only in specialised laboratories and is not part of the initial work up in a patient suspected of TTS.
The initial investigation to organise is not a lower limb duplex, a lung or a brain CT scan. TTS can generally be excluded if the platelet count is normal and the D-dimer is within normal limit. There are occasions where the platelets count has not dropped below 150 X 109/L (yet) but has reduced from the patient's normal platelet count. A repeat platelet count may be necessary in 1-3 days' time (not in 1-2 weeks!).
When we compare the confirmed and probable TTS cases reported in Australia to those reported by overseas regulators, it appears that a smaller proportion of Australian cases are of a very serious nature such as cerebral venous sinus thrombosis (CVST) or clots in major abdominal veins, including those in the spleen (splanchnic) or liver. These are referred to as 'Tier 1' cases according to the US Centers for Disease Control and Prevention (CDC) criteria and are defined as clots in an unusual location such as the brain or abdomen and a low platelet count with or without a positive test for antibodies that activate platelets (anti-PF4 antibodies). From what we have seen so far, Australian cases seem to represent a wider spectrum of disease with more blood clots in common locations such as deep vein thrombosis in the leg and pulmonary embolism in the lungs. While some of these blood clots in common location have extremely serious outcomes, a number of cases are less serious than those appearing in overseas TTS reports.
As of the 3rd June 2021, 9 of the 41 cases were more serious and required treatment in intensive care for a period of time (2,3). Four patients remain in hospital, while four have returned home. One of the newly confirmed patients is currently critically unwell and is in intensive care. A 48-year-old woman from NSW with confirmed TTS sadly died while in intensive care.
TTS is a treatable condition especially if diagnosed early and the appropriate treatment (i.e. no heparin, no platelet transfusion) is initiated. It is up to us in primary care to be proactive in informing our patients to recognise the syndrome if it occurs and investigate appropriately and in a timely fashion.
We do that with similar "dangerous" drugs in medicine. These are common drugs (such as plaquenil, roaccutane, warfarin, DOACs and most of the anti-cancer drugs ) we use everyday but they too have rare but serious potential side effects and the AZ vaccine is no different. With shortage of the Pfizer vaccines worldwide and will remain so for months to come, we should aim to make TTS a manageable complication of the AZ vaccine and not a vaccine limiting one.
By the way, please don't assume that other non-primary care health workers including those in the emergency departments are as up-to-date as we are. If you send your patients to emergency department, please instruct them to ask for the specific blood tests as mentioned above. Or they will be sent home with a non-urgent request form for a duplex scan.
References:
COVID-19 vaccine weekly safety report – 03-06-2021 | Therapeutic Goods Administration (TGA)