27th January 2022, Dr Chee L Khoo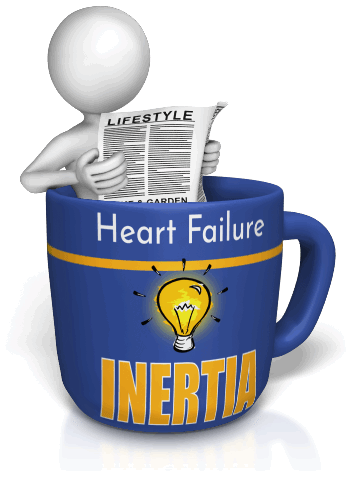 At GPVoice, we have covered the management of heart failure fairly comprehensively over the last couple of years. In particular, we explored the cardiovascular benefits of SGLT2 inhibitors in patients with type 2 diabetes (T2D) especially in patients with heart failure. Initial studies looked at patients with heart failure with reduced ejection fraction (HFrEF) although subsequent studies found the benefits was also seen in patients with preserve ejection fraction (HFpEF) although only empagliflozin has reported. Dapagliflozin is due to report later this year on the effects in patients with HFpEF. Of note and importantly, the cardiovascular benefits were seen in patients with heart failure irrespective of whether they have diabetes or not.
We are all aware of the clinical inertia in the management of hyperglycaemia in patients with diabetes. We also explored similar clinical inertia in the management of heart failure. International guidelines recommend quadruple therapy for patients with heart failure. Quadruple therapy with an angiotensin receptor–neprilsyin inhibitor (ARNI), evidence-based β-blocker, mineralo-corticoid receptor antagonist (MRA) and sodium glucose cotransporter 2 inhibitor (SGLT2i) can cumulatively reduce the risk of death by 73% over 2 years (1). The only problem till now is that SGLT2 inhibitors is only authorised to be used under the PBS Authority for patients with T2D whose Hb1C is > 7.0%.
From 1st January 2022, we can now prescribe Dapagliflozin for patients with heart failure irrespective of whether the patients have T2D or not. This also means in patients with T2D AND heart failure, we can add dapagliflozin to the management irrespective of HbA1c.
Here is what the PBS Authority says about dapagliflozin: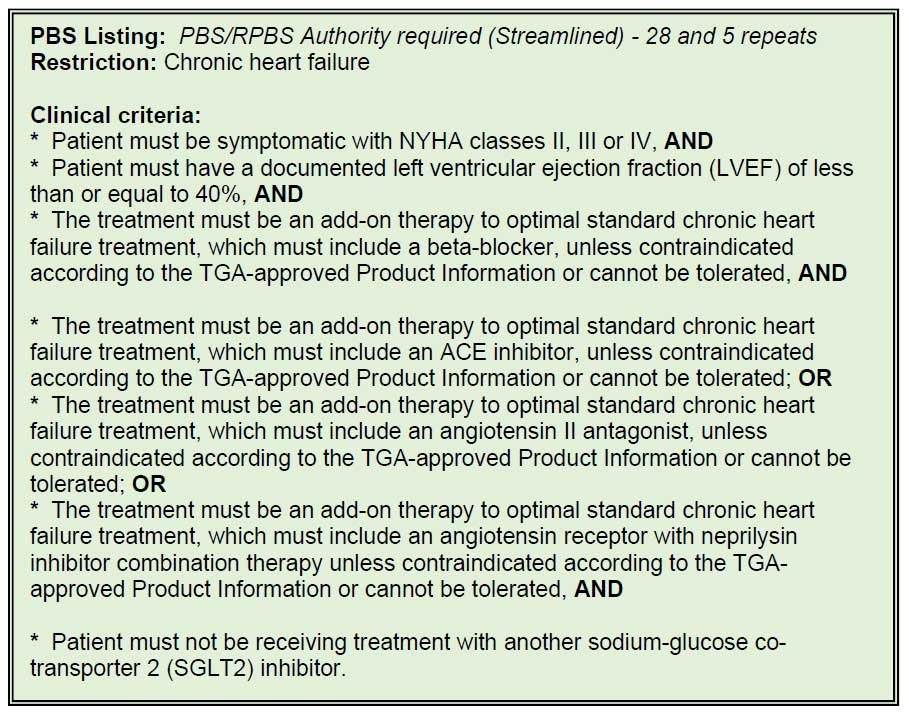 In simple terms, apart from patients who has T2D and whose HbA1c is > 7.0% who already qualifies, these are patients with diagnosed with heart failure with or without diabetes. They also need to have:
Symptoms of HF of at least NYHA class II and above
Documented LVEF < 40%
Already on beta blocker
And be on
ACE inhibitors or ARB or ARNI unless intolerant or contraindicated to these agents
There is no requirement to be on a mineralo-corticoid receptor blocker (e.g. spironolactone) but unless, contra-indicated, should be on anyway.
Those of you who are keeping up to date on GPVoice, will be more up to date than some cardiologist. Please don't wait for them to initiate your patients with heart failure on dapagliflozin at the next cardiology appointment. It's pretty much "why not dapagliflozin" now.