26th May 2019, Dr Chee L Khoo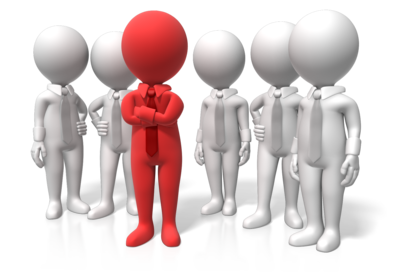 GPs in south west Dydney (SWS) are increasingly overwhelmed by the numbers of patients with type 2 diabetes (T2DM) coming through the doors. We know that this cohort have a more "aggressive" disease and much higher and earlier complication rates. T2DM continues to be strongly associated with numerous cardiovascular and renal complications. Patients with T2DM are still dying at least 10-12 years prematurely and enduring years of poor physical and medical health leading up to the premature death. SWS has a much larger burden of the disease due to our share of residents in the lowest of social economic status and due to the high numbers of residents from non-Anglosaxon ethnic backgrounds in our area.
These sad statistics are further saddened by the fact that we have at least 5 new and potent classes of anti-diabetic agents in the last 20 years to help us reign in the glycaemic control. We know from our understanding of the "legacy" effect that early glycaemic control has long term cardio-metabolic implications. The "legacy" effect also means that much of that work MUST be done in primary care. We preside over the early years of the disease and as GPs, our efforts is vital in preventing the cardio-metabolic tsunami.
How does the average GP keep up with updates in pathophysiology, new anti-diabetic agents and management of patients with T2DM? DOMTRU with its many partners (including GPVoice) have established a whole array of ways for GPs and their practice nurses to keep up to date with the ever changing management paradigm and the new anti-diabetic agents. There are numerous referral pathways for the more complex patient. There is no longer a reason for your patient not to be optimally managed.
Click here for the interactive map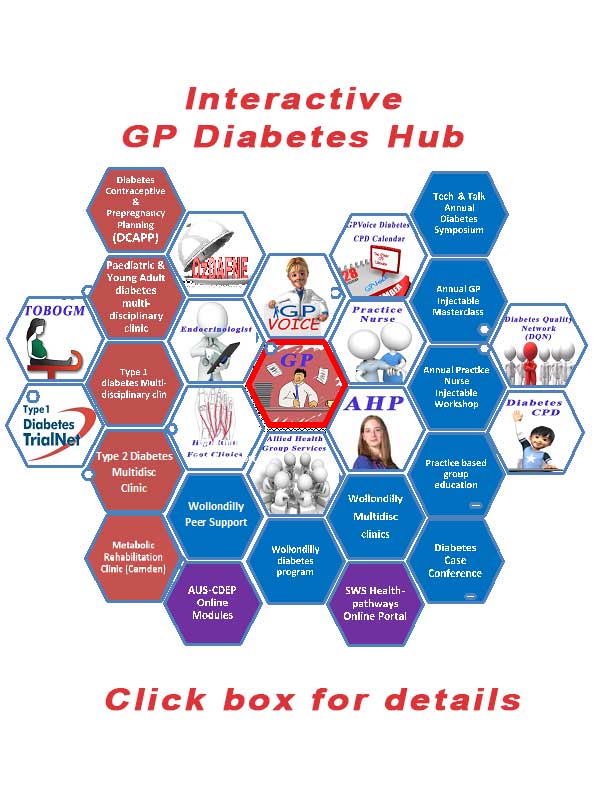 ---
GP Education – Annual Updates (Tech & Talk), Annual GP Injectable Workshop, GPVoice Diabetes CPD Calendar
PN Education – GPVoice updates, Annual Injectable Workshop
Online Education – GPVoice updates, AUS-CDEP, Healthpathways
Online Resources – GPVoice, Healthpathways
Practice support – Case conference
Patient support – OzDAFNE
Referral pathways